As part of the Erasmus project, the pupils of class 4B spoke about the skills needed for work. Children are now growing up in the safety of their rooms equipped with a computer, Play Station, a cell phone that teaches them in a fast, easy-to-access entertaining way, but sometimes with too little imagination and creativity. We encourage them to learn as much as possible, take them to additional activities that will give them the necessary knowledge.
With that best intentions, we sometimes forget about the skills and competences that should be developed since early childhood. Today's pupils will not have the opportunity to develop them because no one sets such demands before them.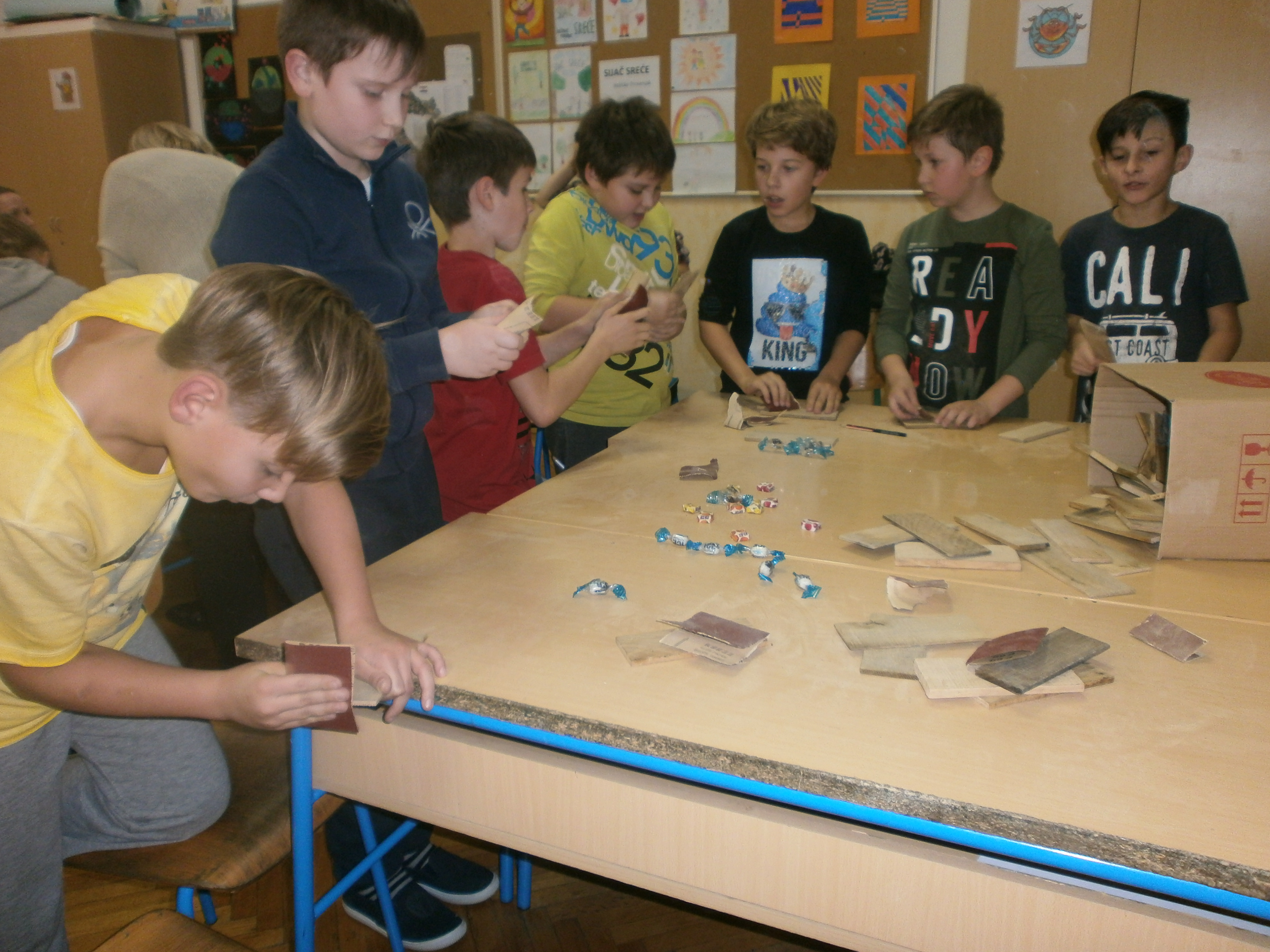 What attributes are needed for success?
Independent thinking
Taking risks
Developed imagination
Attention and concentration
The power of learning from failure
Flexible thinking
Curiosity
Making decisions
Originality and creativity
Solving problems
Compliance
Perseverance
Speaking competence
That's why the pupils took saws, rasps and sandpaper into their hands, and prepared and processed wooden paint boards. In a dusty atmosphere and a little burning in their fingers, they demostrated whose board is better. New experience in work and the value of painting miniatures ended at the humanitarian fair. Student experience and satisfaction inspire them for new work challenges and acquiring of new skills.